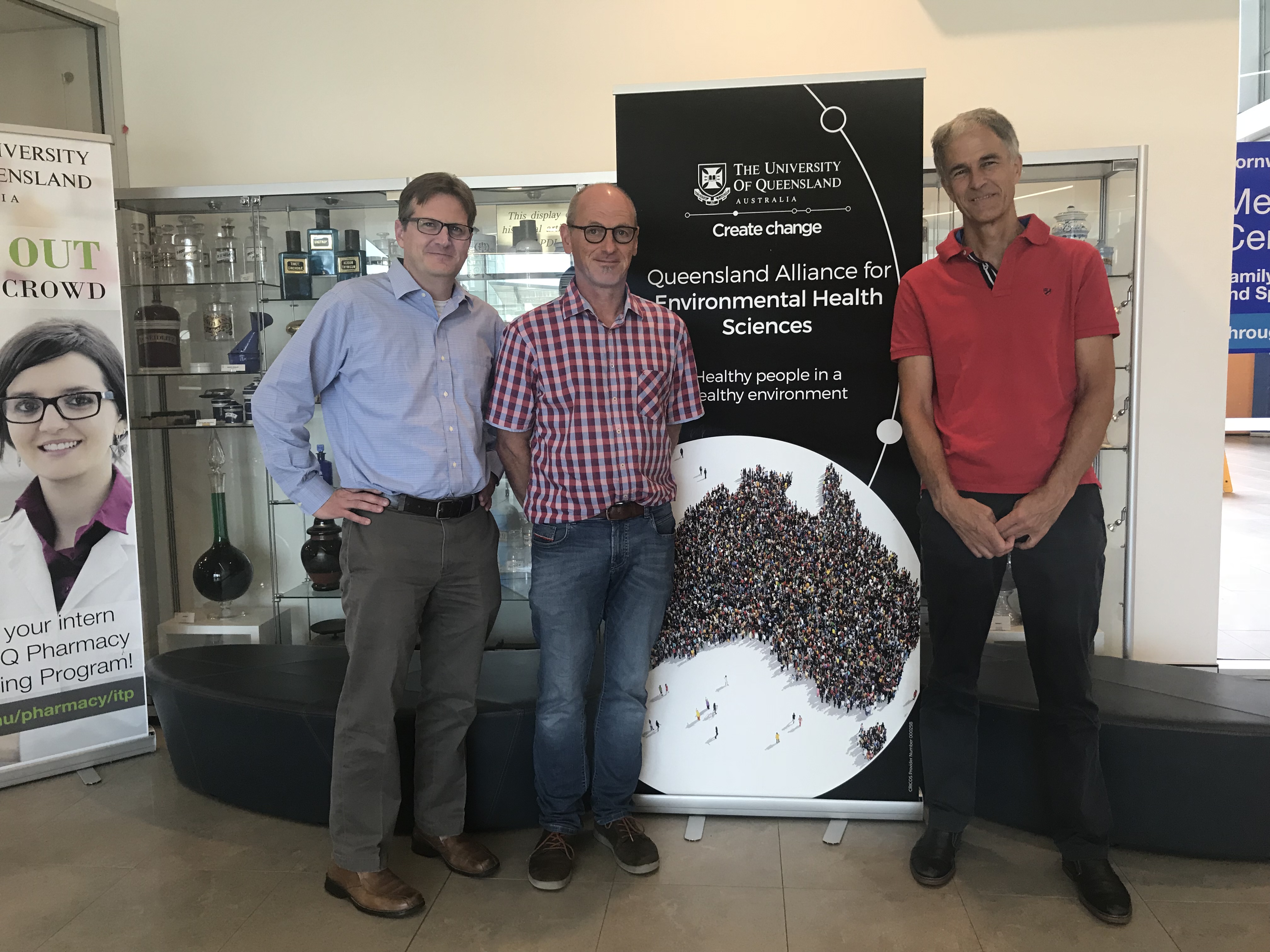 QAEHS hosts a number of short and long term research visitors each year, reflecting our international reputation for open collaboration and serving to enhance our position as a leading centre for environmental health science research.
Things to Consider For Your Visit
Review QAEHS' current research (link to theme landing page)
Consider which Visa you will apply for and please note the processing time associated with the visa you are applying for (link to Home affairs) *Please note: we cannot provide information on which visa to apply for
Insurance: it is up to individual visitors to ensure they have sufficient insurance to cover them while in Australia
QAEHS cannot provide advice on which Visa to apply for. Please contact the Department of Home Affairs if you have questions about which visa to apply for in order to enter Australia.
If your EOI is accepted, QAEHS will:
Put you in contact with a current QAEHS student. They can provide advice on moving to Australia, suggestions for accommodation options for your visit and other assorted questions that you may have
Initiate the HR process. Note: you will be required to submit additional documents including:

Visitor Form Part A
Copy of your Passport
Copy of your Visa (when you receive it)
CV
Letter of support from your home institute
Evidence of financial support
Information on living in Brisbane
Transport from the airport on your arrival:
Taxis
Ride share - Uber, Ola, Didi
The following are telephone numbers to call in case of emergency:
Medical emergencies 000
Fire 000
Police 000