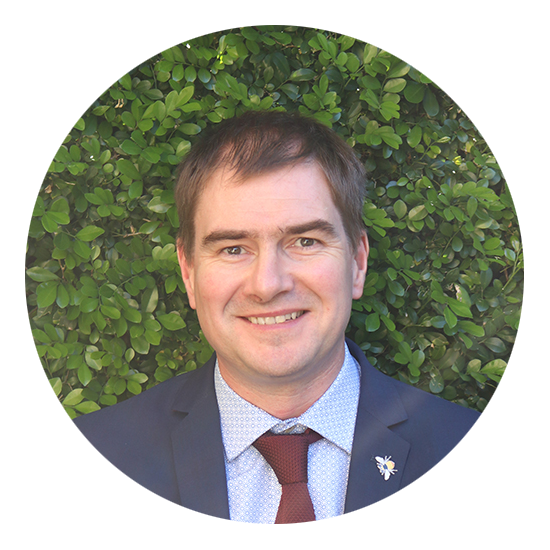 The Queensland Alliance for Environmental Health Sciences (QAEHS) aims to improve human health through environmental health science.
QAEHS brings together experts who have dedicated their careers to quantifying and combatting potential threats to the environment and human health. The Centre leads a high quality program of interdisciplinary research that addresses current and emerging global environmental health challenges.
Kevin Thomas
Director
Queensland Alliance for Environmental Health Sciences
The Queensland Alliance for Environmental Health Sciences (QAEHS) is a research centre, jointly funded by Queensland Health and The University of Queensland (UQ). 
QAEHS is a research centre within the Faculty of Health and Behavioural Sciences, and it incorporates and replaces the former National Research Centre for Environmental Toxicology (Entox). QAEHS aims to improve human health through environmental health science by addressing local, national and global environmental health science challenges and achieve first class outcomes in research, training and partnership engagement while meeting the needs of Queensland and the wider community.
As part of UQ's ongoing and successful environmental health partnership with Queensland Health, QAEHS is committed to establishing and maintaining multidisciplinary research expertise across a range of environmental health sciences. These include:
environmental aspects of toxicology
environmental epidemiology
environmental health microbiology
health risk assessment
health risk communication
climate change and health
identification and analysis of emerging environmental and public health risks
state-of-the art monitoring and analytical techniques
methodologies and technologies for environmental hazards and exposures.
QAEHS staff are pursuing research excellence through competitively-funded research and government or private consultancies. Supervision of research students and some coursework teaching are other core components of QAEHS' activities.
QAEHS is working closely with Queensland Health in developing its research directions, and in providing expert opinion, advice and training to Queensland Health staff.
The University of Queensland brings world-class research and expertise to the Alliance. The University currently stands as the only Queensland university in the QS Top 100 for biological science, earth and marine sciences, pharmacy/pharmacology and medicine. UQ is the pre-eminent Australian university in environmental sciences, ranked 19th in the 2022 QS world rankings.