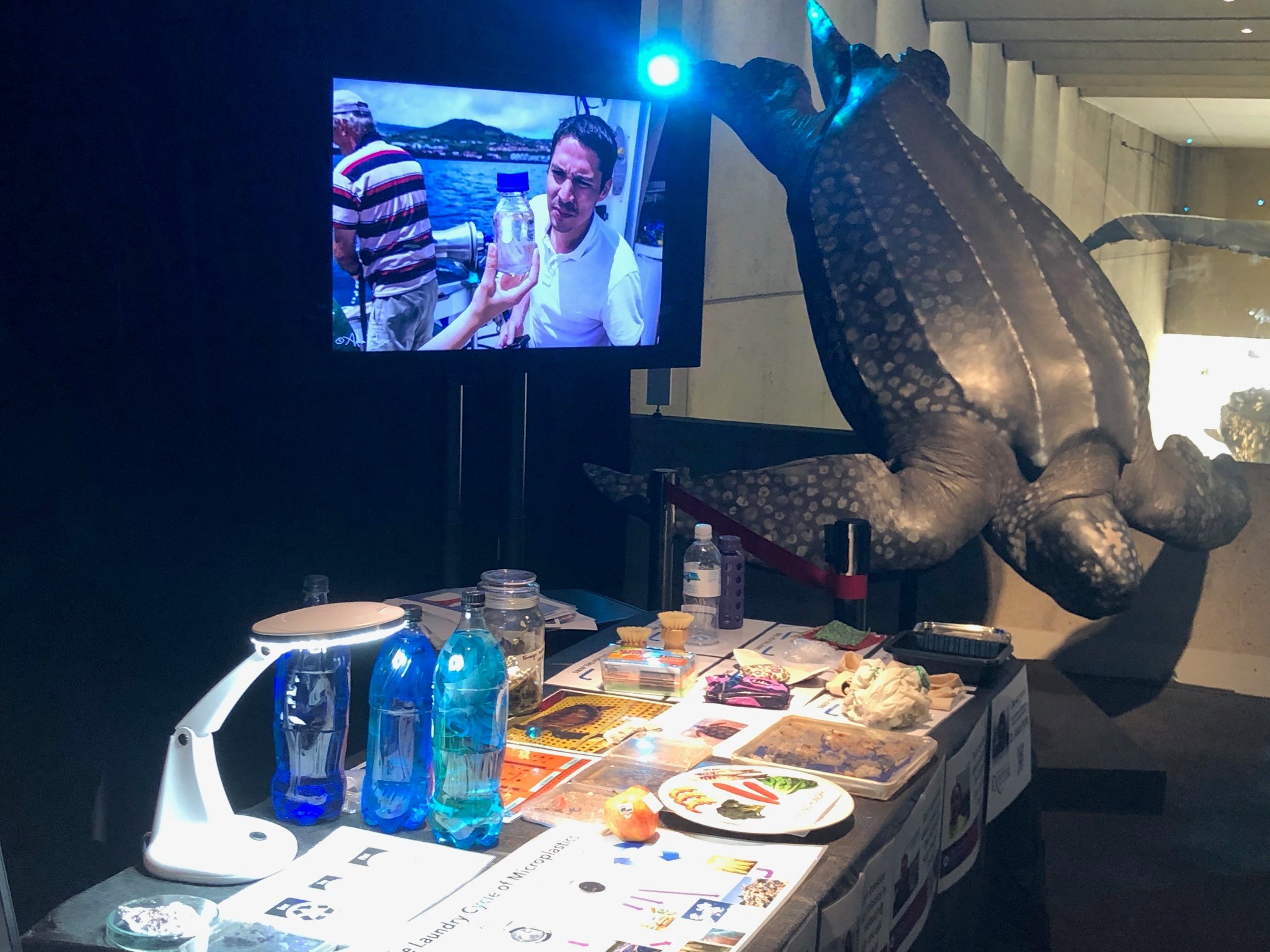 Following their successful participation in 2019's World Science Festival, Queensland Alliance for Environmental Health Sciences (QAEHS) microplastics staff and students were invited back to participate in the 2021 World Science Festival held at the Queensland Museum recently.
The microplastics team aim to better understand how plastics are released into the Australian natural and built environment, and how they impact the environment and human health. Using state-of-the-art techniques, their research focuses on identifying how plastic leaks into the environment and have published on the presence of plastics in seafood, biosolids released to agricultural land, and emissions from residential clothes dryers. Their work investigates both historic and contemporary emissions, seeking to establish the key sources of plastics into the environment to help inform policies aimed at minimising future releases.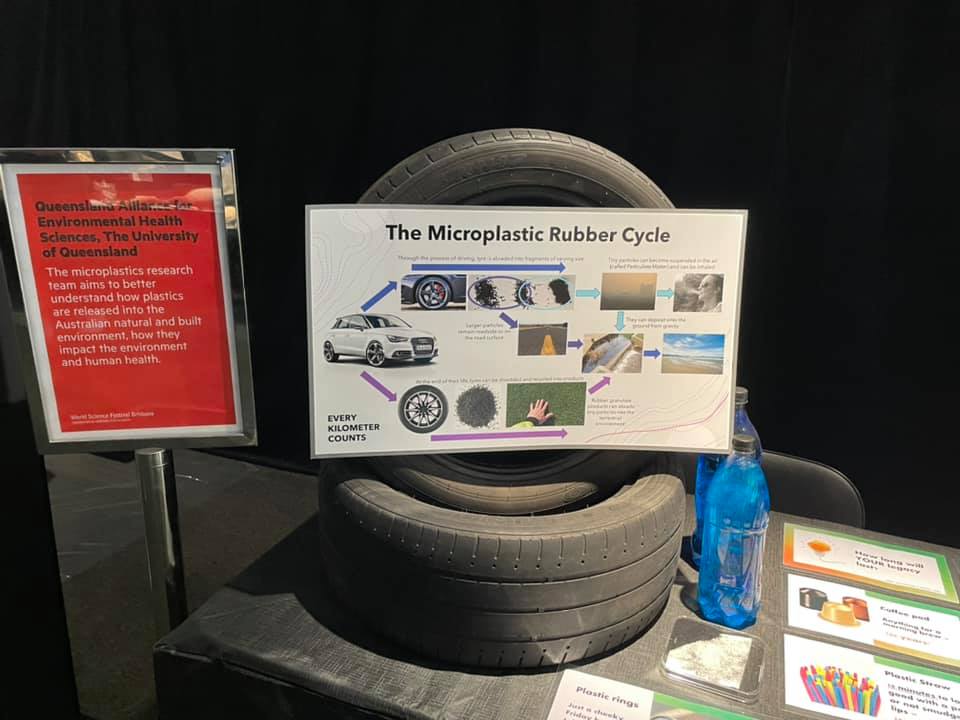 The team found the experience inspiring, PhD student Steve Burrows says "The world science festival provided an awesome opportunity to engage with the public and local schoolkids about plastic pollution! We had so many great conversations with visitors genuinely curious about our work and the extent of plastic pollution today. We also had some brilliant left-field questions from school kids, my favourite was definitely 'which is bigger, a t-rex or a whale?' Informing an eight-year-old that the Blue Whale is the largest animal we've ever known to exist was pretty great."
QAEHS staff member Nathan Charlton said, "Perhaps the most surprising and encouraging thing that I experienced at the event was the level of engagement of not just individuals, but families. Children excitedly pointing at the beeswax paper wrappers and loudly proclaiming 'Mum and Dad buy this for our school lunches!' or commenting on the cool designs they have on their water bottles that they take to school. The number of people, young and old, that are more and more aware of the grave issue of microplastics was surprising, with all looking to improve the world and always looking for more ways to fight the rising tide of microplastics in the environment, even if they feel like they are only one small part of the solution."