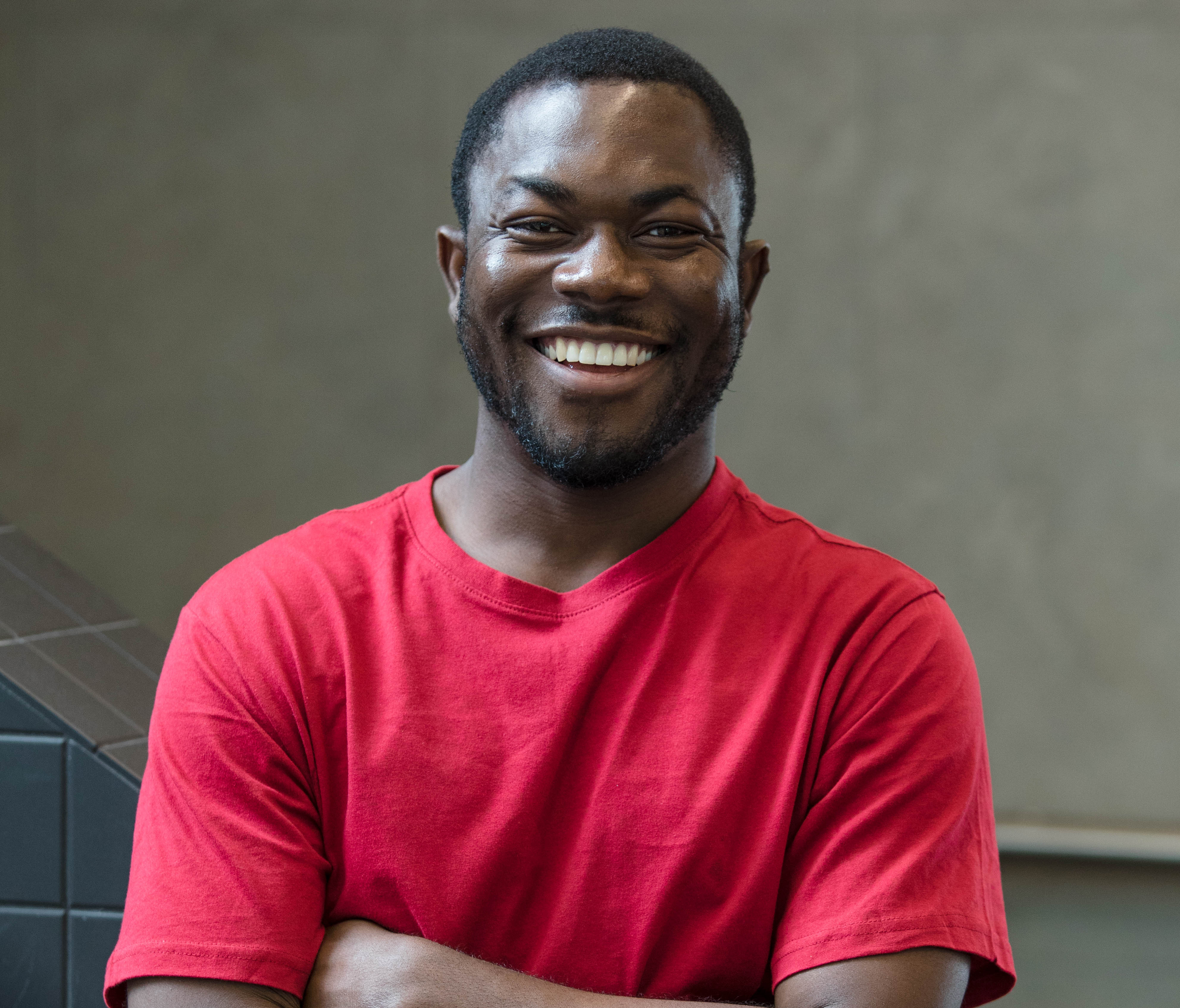 QAEHS in Focus shines the spotlight on QAEHS staff and students to showcase the expertise and talent within our Centre.
Why did you choose QAEHS to study with?
Having extensively reviewed the research interests of faculty members at QAEHS, I was convinced that the Centre will offer adequate guidance as I work towards my career goals. Equipped with state-of-the-art facilities, I knew QAEHS would offer abundant resources and a comfortable learning environment to an international student like myself. I was so happy when Professor Kevin Thomas accepted to be my supervisor. His vast experience in understanding the environmental fate, behaviour, effects and risks associated with contaminants of emerging concern (CECs) with the goal of protecting environmental and human health aligned closely with my areas of research interest.
What is your research about?
My PhD research focuses on quantifying levels of selected plastics in biosolids (treated sewage sludge) across several locations in Australia to better understand the potential release to the terrestrial environment.
How do QAEHS academics assist with the development of your research?
The last 2 years has been very rewarding academically and personally. The QAEHS community is wonderful and the atmosphere provided by my supervisors, fellow PhD students and the administration team has been so helpful in the development of my research.
What has been the best advice you have received about coping with the move to Brisbane?
Jake, Mike and Kevin assured me not to worry about snakes in Australia as they are friendly and not dangerous as I thought.
What is your favourite movie?
Black Panther
Random fact you would like to share about yourself.
I am unable to watch a movie for more than 20 mins unless it's a QAEHS movie night.