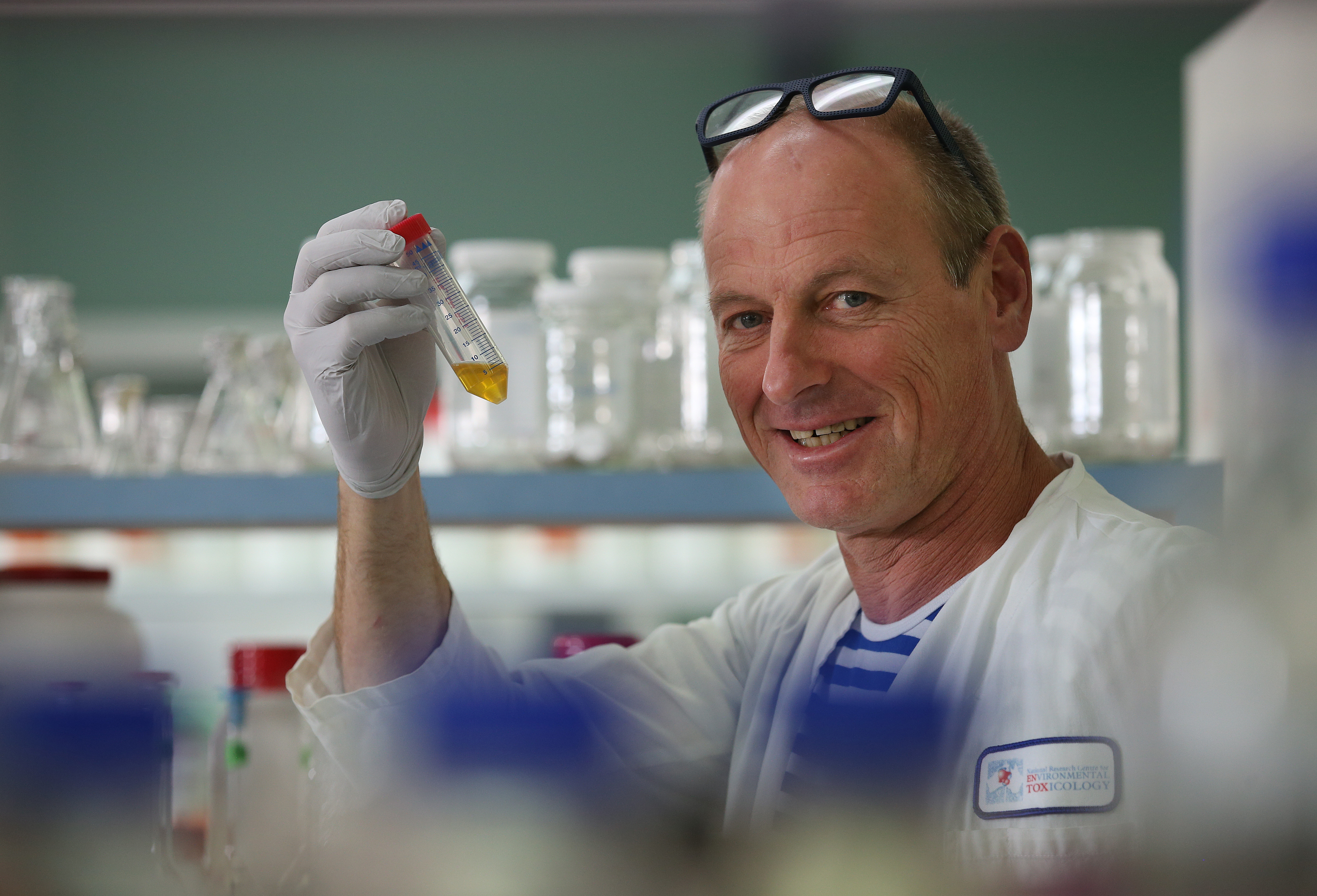 Yesterday, QAEHS Professor Jochen Mueller was named as a 2020 Australian Laureate Fellow. Jochen, together with fellow UQ researcher Professor Catherine Lovelock, was awarded one of 15 Australian Research Council's prestigious Fellowships, sharing in the $47.3 million research funds.
Jochen's project aims to enhance understanding of the factors that affect how chemical exposure changes over time and space. Chemical management and regulation remains a significant challenge for all levels of Australian government. His project is expected to deliver new knowledge and predictive tools to inform a more reliable regulatory framework and, crucially, effective, evidence-based intervention strategies. These outcomes will support evidence-based regulation and management of chemicals to minimise adverse impacts of chemical exposure in Australia.
Vice-Chancellor and President Professor Peter Høj congratulated the new Fellows on behalf of the University and Senate.
"Notably, again we see UQ scientists being recognised at the national forefront on coastal ecology and environmental toxicology – these are fields where UQ has earned its name as a leader," he said.
"Only the very highest-quality research proposals with the greatest potential for improving life on earth are considered for these prestigious and competitive awards.
"Thank you Catherine, Jochen and your teams for the enormous depth of work that made your research proposals so compelling to the ARC, and thank you particularly for driving the environmental change this planet so desperately needs."